Technology too pervasive to pigeonhole in IT
CIOs need to shift hats from tech controller to orchestrator
The changing role of chief information officers has been commented on here before but recent studies and analysis merit further review.
In the announcement for one recent report, "IT without boundaries," the headline reads, "Tension between the IT department and business leadership forces new approach to delivering technology to the business." A press release for another report trumpets: "Survey shows enterprise mobility is shifting financial services' CIOs to a new model of IT."
Other reports also pertain. All of them, in one way or another, lead to the observation that new technologies are becoming so important to businesses' operational and revenue strategies that IT departments and CIOs no longer are the chief arbiters of IT investment and development decisions. Instead, they are becoming more important as in-house consultants and enablers.
The report, "IT Without Boundaries," from Avanade, a provider of technology expertise and services majority owned by Accenture, says this: "The research shows technology budgets and decision-making migrating away from IT departments, and IT taking on new roles in the enterprise. Thirty-seven percent of technology spending now happens outside of IT, because the vast majority of business leaders (79% of C-level executives) believe they can make better and faster decisions without the involvement of IT."
MobileIron, which worked with the Ponemon Institute to survey 400 financial services leaders to produce the second report, "The Changing Mobile Landscape in Financial Services," found that mobility has introduced disruptive business and employee demands that are causing CIOs to shift to a new model of enterprise IT. "Mobility is now a strategic initiative for many financial services CIOs," says Ojas Rege, vice president of Strategy at MobileIron, which provides security and management for mobile apps and devices. "However, mobility also catalyzes a fundamental rethink of existing IT skills and approaches, and it creates an opportunity for the CIO to lead the development of a new model of partnership between the business, IT, and end users."
It's interesting that these and other analysts never say that CIOs are obsolete. Instead they make the point that today's regulatory, competitive, and operational environments make the use of new technologies essential—mainly because the pace in all those environments is so much faster than ever before.
For example, PwC says in a new survey report of 1,500 CEOs, that most believe that technological breakthroughs would be one of the most important impacts on their business in the next five years. "Today, all roads lead to digital. From business strategy to execution, digital technology has become the foundation for everything we do," says Chris Curran, PwC Advisory principal and chief technologist. "Simply put, you can't afford to underestimate digital."
In another example, KPMG research concludes that "the banking industry is at a pivot point where an increased focus on generating new sources of revenue through better connectivity with customers will be critical to drive future growth, as significant earnings improvements realized from cost reductions and rapidly declining expenses for loan losses are waning."
Chief among KPMG's recommendations along this line include: new ways to connect with customers; IT transformation; improved data analytics. More specifically in the IT transformation recommendation, it says "to provide the information needed to determine which services and products to deliver profitably, enable efforts to connect with customers, serve as the backbone of new products and services, drive efficiencies, meet regulatory demands, and defend against cybersecurity breaches."
So that clicks with Avanade's follow-on observation of "a new services broker model for IT taking hold. In this model, IT staff consult with departments across the business to better understand their technology needs and objectives, and source internal or external IT services or partners to meet these demands." And this works, it seems. The same study found that 83% of respondents are comfortable with IT staff interacting directly with important clients and partners in a consultancy role, and 66% of companies plan to expand the role IT plays as business advisors in the coming year.
As an example of how this IT-business line collaboration could work, Gerard Hergenroeder, an IBM global payments executive, writes extensively in his blog about how revenue-enhancement technology could piggyback on compliance technology.
He makes the point that many compliance requirements that involve technology—aggregating data, analyzing it, reporting findings—also translate into business requirements, such as market intelligence, reducing risk, and improving operational sales and service efficiency.
"As banks think about how they are going to satisfy their compliance requirements, including Basle III, it may be good to think about ways to leverage this hard work with a little more effort that results in additional revenue, improved productivity, lower risk, and improved customer satisfaction," Hergenroeder says.
In order to foster the ability to accelerate value from digital investments, PwC recommends five specific behaviors that the most successful companies so far have exhibited:
CEO as an active digital champion—"For every strategic question, the CEO must ask: What are the digital opportunities here? Does digital introduce new challenges? CEOs will be the ones to pose the questions, but to answer them will require the collective knowledge and insight from other functional leaders."
Strong CIO-CMO relationship—"Failing to involve the CIO in market-facing innovation—where digital technology is a primary driver—is counter-intuitive."
Outside-in approach to digital innovation—"Look to outside sources such as industry analysts, vendors, universities, and labs to fill…idea pipelines, in addition to internal sources."
Significant new IT platform investment—"The new model takes into account the dynamic business environment and supports a broad architecture, also called a secure integration fabric, which gives companies the flexibility to add whatever digital technology they need at a given time."
View digital as an enterprise capability—"With a balanced digital capability that spans the business, what matters more than where the specific skills or resources are located is having a shared understanding of how it all fits together to accomplish the organization's goals, who is responsible for each aspect, and a way to keep everyone in the loop."
"The IT organization's role should be established as a services orchestrator, instead of a centralized authority that aims to control and own all IT," PwC concludes.
Sources use for this article include:
Avanade survey explores changing role of IT
Payments Transformation: Get your $$$ for nothing and funding for free!
KPMG Report Identifies How Banks Can Grow the Top Line In 2014
MobileIron Survey Shows Enterprise Mobility is Shifting Financial Services CIOs to a New Model of IT
Though 4 in 5 Global CEOs Rank Technology a Top Priority, Only 1 in 5 Companies Claim an Excellent Digital IQ According to PwC's 6th Annual Digital IQ Survey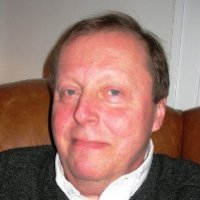 Latest from John Ginovsky
back to top