6 new techno terms to know
As new ideas take hold, they produce a new language to learn
Big data. Analytics. BYOD. SaaS. It wasn't so long ago that these weren't even recognizable words, phrases, or acronyms, let alone even made sense. Now, though, they're part of the tech lingo commonly accepted throughout any bank's corporate culture.
Bank CIOs, CEOs, CMOs, CISOs, and other C-officers today sling these terms around left and right, if only to be able to communicate with all the third-party vendors, analysts, and assorted pundits (myself humbly included). New ideas change the world, and as the world changes, new ways of talking about the world emerge. Who in the buggy whip factory would have known anything about four-speed transmissions?
So in this fast-changing tech-world it might be worth looking at some of the newer terms that are starting to pop up, especially in light of how they might affect the financial services industry. Technology now—as it probably always has but in a vastly accelerated fashion—increasingly enables the provision of customer-centric (another newly crafted term) products and services. Customer centricity, in turn, is the key not only to profitability, but also to differentiation and, ultimately, survival itself.
The following are listed in no particular order and are certainly not an exhaustive study of new techno-terms that have arisen recently. Although single sources generally are used here to describe them, cursory internet searches demonstrate that others in the tech industry not only recognize them but understand what they mean.
• Phablets—Juniper Research defines these as hand-held devices with displays 5.6 inches and above, something like a hybrid between a smartphone and a tablet in size. The researcher sees global phablet shipments to reach over 120 million by 2018, from an estimated 20 million in 2013. Initially, they will gain popularity with gamers who want a larger surface to play on, and with content streamers who want a higher quality screen.
With mobile banking making inroads on both smartphones and tablets, it's not too great a stretch to predict a niche where an in-between-sized device could flourish.
• Chief data officer—Gartner says the creation, access, and use of more sources and types of information than ever before will motivate companies to create the position of chief data officer. It's different than chief information officer in that CIOs generally are in charge of the systems that produce, collect, and store data. CDOs would manage data by owning key processes and coordinating the use of data.
"This is exactly like a CFO, who owns a few financial processes, like consolidation and treasury, but other than that coordinates the use of capital throughout the organization," Gartner says. It predicts that by 2015, 25% of large global organizations will have appointed CDOs.
• Social depth—This includes all of the various social capabilities that a brand adds to its own website and/or campaign microsite in order to facilitate a buyer's exploration of the brand and its offerings, says Forrester. Social depth tactics can include a blog, ratings and reviews, discussion forums, curated and aggregated social content, and social sign-on.
"What makes a social depth strategy stand out from the rest?" asks Kim Celestre, of Forrester. "First and foremost, your social depth strategy should provide the rich content and customer insights a buyer seeks when exploring your brand and products on your website. This branded and user-generated content should move a buyer from early exploration to consideration and ultimately to an actual online or offline purchase."
• Innovation at the center—This is a concept derived from a study that Ernst and Young recently applied to those in the media and entertainment industry, but which seems to be generally applicable to other industries, including financial services.
"Digital models are taking root across the range of media and entertainment business processes—from product development and distribution to customer experience, supply chains, profit models, and risk management. One measure of this transformation is that 70% of the companies identified in the study as digital leaders are willing to accept short-term revenue losses for long-term digital growth.
"The digital leaders are also using real-time social engagement and big data analytics to put customer voices at the center of their innovation—to drive multiplatform product development and integrated cloud-based distribution for a seamless, anytime/anywhere customer experience," EY says.
• Native advertising—Celent uses this term to describe a new trend in the digital publishing world. Advertisers, it says, are beginning to make ads more subtle, blending them into the actual content of a website, presented in a way that flows seamlessly with the voice and style of their environment.
Two key things about native advertising to consider: native ads don't disrupt the user experience, and marketing can be well designed to fit into existing interfaces.
Says Celent's Stephen Greer in a blog: "To drive adoption, banks have often been hesitant to heavily push marketing, fearing the disruption in user experience. User experience is clearly one of the most important aspects of digital channels, but applying some principles of native advertising could enhance sales effectiveness. Could this be the logical next step for banks with strong mobile adoption and a proven digital strategy?"
• iPaaS—Otherwise known as integration platform as a service. Gartner defines this as a suite of cloud services enabling development, execution, and governance of integration flows connecting any combination of on-premises and cloud-based processes, services, applications, and data within individual or across multiple organizations.
More to the point, Ovum considers this a primary technological trend for 2014. "IT needs to consider a shift to a more flexible approach delivering faster time-to-value and the requisite scalability and performance at a lower total cost of ownership. iPaaS can fit the bill. iPaaS is a 'good enough' approach for SaaS and less complex on-premise and B2B integration and can also meet basic social and mobile application integration needs."
Phew. Whatever the terminology, it seems that, as always, what it comes down to is pleasing customers. It's just that customers, and the methods available to please them, constantly change, constantly shift, and constantly multiply. Just think: The term "buggy whip" itself probably was revolutionary in an era when people were used to just yelling "Yee haw."
Sources used in this article include"
Does native advertising have any future in mobile banking?
"Innovation at the center" emerges as fundamental for media and entertainment businesses
How to be a Social Depth Winner
By 2015, 25% of Large Global Organizations Will Have Appointed Chief Data Officers
Integration Platform as a Service (iPaaS)
Global Phablet Shipments to reach over 120 Million by 2018, finds Juniper Research
Ovum predicts the rise of iPaaS, API management, and mobile middleware to be the key integration trends in 2014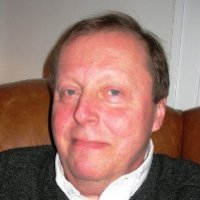 Latest from John Ginovsky
back to top