Blame it all on Compliance
Everybody's favorite brick wall—an obstacle or something we hide behind?
Obstacle, barricade, nuisance, hindrance, cost.

All nouns commonly used by bankers (in other departments) to describe compliance.
Regulatory compliance requirements often become the stumbling blocks in the grand plans to roll out a new product or service to the customer. The burdensome regulations prevent creative and beneficial options from being provided to the consumer.
You've heard it. Maybe you've said it.
At least, often it seems as if the easiest course of action to take when it comes to regulatory compliance versus new products or even innovation.
Stop, blame it on compliance, and eliminate the risk.
Convenient excuse, costly assumption
We see this exhibited when the idea of opening accounts online is floated.
"Oh, no, you can't do that. The customer has to come into the bank to open an account face-to-face so that we can comply with the Customer Identification Program requirements of the Bank Secrecy Act."
Another example: Some banks make it a policy to not make any loans to their own executive officers because of the Insider Loan (Regulation O) rules that would apply. Send them down the street to the competitor to get their loans.
Many banks do not offer higher-priced and high-cost mortgages because of the additional regulatory requirements that accompany those products.
Many banks will not open accounts for money services businesses, because of Bank Secrecy Act risk reasons. Money services businesses and certain other types of businesses (foreign businesses, PEPs, embassies) have been labeled as high-risk businesses for purposes of BSA.
It's not that any of these actions are prohibited by any regulation. There are regulatory requirements that apply and with the proper procedures and controls, the risk can be managed.
The question is whether the benefits to the institution outweigh the risk that a compliance error will occur. That's always the deciding factor. The deciding factor shouldn't be just the compliance burden.
Recognize realities
Some compliance burdens arise automatically by virtue of increasing institution size, such as Home Mortgage Disclosure Act and Community Reinvestment Act. As a bank increases in size, its coverage is guaranteed.
Regulation Z and RESPA have exemptions for small servicers that a bank can only control by limiting its portfolio of mortgage loans. Regulation E's remittance transfer rules are triggered once a provider makes more than 100 remittance transfers. As the volume of transfers increase, the compliance burden increases.
Compliance risk should always be part of the discussion when evaluating a new idea. But, it should not be the excuse to not consider an idea.
If a product, service, activity, or function is beneficial in terms of income to the institution and beneficial to the customer, the compliance requirements should be fairly evaluated in terms of how they impact the cost and workload of staff. Don't just stop and blame it on compliance.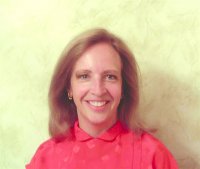 Latest from Nancy Derr-Castiglione
back to top