Capital Bank Launches New Lender Finance Group
Scott Lisman and Thomas Scott have joined the bank to run the group
|
Written by Banking Exchange staff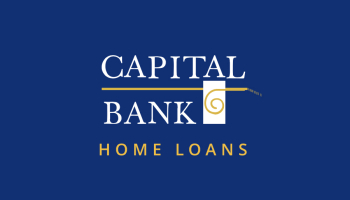 Capital Bank has launched a new financing unit aimed at expanding its business lending services.
The Lender Finance Group will provide enhanced term loans and credit facilities opportunities, according to a press release from the Washington, DC-based bank.
The $2.2 billion bank has hired Scott Lisman and Thomas Scott in conjunction with the launch to lead the group, which will work across "a variety of sectors and asset classes".
Scott Lisman will serve as senior vice president and head of the Lender Finance Group. He joins from Pacific Western Bank, where he worked as a senior director. He has also worked at CapitalSource, a commercial lender, where he worked for 12 years as an investment officer and senior investment officer.
Thomas Scott will serve as vice president and Lender Finance Group loan officer. He also joins from Pacific Western Bank, where he worked as an investment officer as part of the mortgage rediscount team. He joined Pacific Western in 2018 from KPMG, where he was a senior associate.
Both will report to Scot Browning, president of specialty lending, who said the launch reflected the bank's "commitment to exploring lending opportunities outside of the commercial real estate segment."
The bank recently appointed Mary Ann Scully to its board of directors. Scully was a co-founder of Maryland-based Howard Bank and served as its CEO and board chair until it was bought by FNB last year. She is currently Dean of the Joseph A Sellinger School of Business and Management at Loyola University in Maryland.
back to top