BofA tops 2017 mobile app ranking
Holding low-cost deposits may be helped by good mobile banking experience, says S&P Global Market Intelligence analysis
S&P Global Market Intelligence, formerly S&P Capital IQ and SNL, is the premier provider of breaking news, financial data, and expert analysis on business sectors critical to the global economy. This article originally appeared on the SNL subscriber side of S&P Global's website.
By Katie Darden and Lucy Kneissler, S&P Global Market Intelligence staff writers
Bank of America Corp. took first place in S&P Global Market Intelligence's 2017 mobile bank app ranking, joined in the top five by BB&T Corp., BBVA Compass, Capital One Financial Corp., and Wells Fargo & Co.
Starting with a select list of mobile features and 28 of the largest retail banking franchises across the U.S., S&P Global Market Intelligence ranked bank apps in two ways.
We first ranked them based on the number of features available. The second ranking weighted features based on their popularity in our 2017 mobile banking survey. We determined the weights using responses to survey questions about the app features mobile banking customers use the most and about desired features that respondents identified as missing from their mobile banking experience.
Building a better mobile app
Some of the most commonly used mobile features are, not surprisingly, available in all the bank apps we examined. These include checking balances, reviewing transactions, and paying bills. Certain features that our survey takers want on their apps have become increasingly common. For instance, many apps now offer the ability to log on using one's fingerprint or give customers the option to view account balance information on the launch screen without logging in.
Some more advanced features, which were not part of the mobile banking survey, are confined to just a few banks. For example, cardless ATM access is still rare; BMO Harris Bank NA and a few larger players are the only banks on our list whose customers can withdraw cash using their smartphones. BBVA Compass is one of only three companies in our analysis that let customers speed up the mobile bill payment process by snapping a picture of a bill to automatically add payees.
The availability of certain features is just one way to assess the quality of an app. Customers who provide app store reviews clearly value speed, reliability, and an intuitive layout, as well as a preference for having all features available on one platform.
Some banks offer a robust suite of mobile services, but customers have to download more than one app to take advantage of them.
And even the same features can have varying capabilities across banks. For example, all of the apps we researched provide information about non-depository accounts, but some offer access to more accounts than others. Certain features, such as rewards programs and the ability to view one's credit score, may only be available to holders of specific account types.
Hanging onto low-cost deposits
A user-friendly mobile banking experience could prove an important tool for banks looking to hold the line on deposit costs in a rising interest rate environment. S&P Global Market Intelligence expects depositors to see more benefit from increases in the fed funds rate, meaning that financial institutions will have to pass on more of the change to their customers in the form of higher deposit yields.
Bank of America's primary banking subsidiary, with the second-lowest cost of deposits at 0.11% in the first quarter, was one of nine banks in our app ranking that managed to keep deposit costs flat or lower them year over year.
Charles Schwab Bank, which does not have traditional brick-and-mortar branches and is a subsidiary of retail brokerage giant Charles Schwab Corp., had the group's lowest cost of interest-bearing deposits at 0.05%, up 3 basis points year over year. Schwab offers unlimited fee rebates from ATMs worldwide on its high-yield checking account, which still only offers an annual percentage yield of 0.13%.
Several banks, however, saw deposit costs grow by at least 10 percentage points, among them Wells Fargo. The San Francisco-based bank, which was second only to BofA by U.S. deposit market share in 2016, ranked first in our 2016 mobile bank app feature analysis. Wells Fargo has been pressured by regulatory and political scrutiny, higher expenses, and trouble attracting new customers in the wake of a sales-fraud scandal that erupted last year.
Well-designed mobile apps could help banks hold onto core deposits in what is likely to be an increasingly competitive environment for such funding.
Our survey asked mobile banking customers whether they would be willing to switch banks in order to gain access to features missing from their current apps. More than 80% of survey takers who bank with BofA, JPMorgan Chase & Co., and Wells Fargo identified missing features, and more than half of those respondents said they would be willing to switch banks for missing app features.
The responses to these questions also speak to the need for banks to continue educating customers about the services available to them. Some survey takers identified missing features that were already available on their banks' mobile apps. Bank websites offer information about their online and mobile banking services, although ease of access to that information varies. Many websites offer short videos that show app capabilities, and some feature online chat outreach to site visitors. More proactive measures include marketing emails and press releases about new features.
Methodology
S&P Global Market Intelligence researched bank app features between June 9 and June 23. We used the apps themselves when possible, otherwise relying on bank websites, app store descriptions, and communications with company representatives to determine the availability of features.
The ranking was informed by the 2017 Mobile Money survey, which was fielded between Jan. 26 and Feb. 1 from a random sample of 4,000 U.S. mobile bank app users aged 18 and older. S&P Global Market Intelligence weighted the data to be nationally representative. Results from the survey, which was conducted online, have a margin of error of +/- 1.6% at the 95% confidence level based on the sample size of 4,000.
This article originally appeared on S&P Global Market Intelligence's website under the title, "Bank of America tops 2017 mobile app ranking"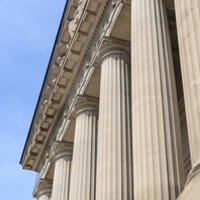 Latest from S&P Global Market Intelligence
back to top