Americans likely to loosen their wallets for spring weddings
67 million people plan to attend at least one wedding this year
Spring weddings may not seem to be a subject specific to banking, but statistics from American Express relate fairly directly to the potential for providing payment or funding services to customers in a variety of ways.
According to American Express:
More than 67 million Americans plan to attend at least one wedding this year, and they expect to pony up more money to attend.
This year, guests expect to spend an average of $592, up 10% from last year and a staggering 75% jump from 2012, with most of the budget going to travel and accommodations ($308) and special attire and accessories ($164). Guests are not the only ones splurging: Although most couples still vie to keep wedding costs under control (72% vs. 74% in 2013), many will spend a little more to do a little less as the do-it-yourself trend declines, down 5 percentage points from last year.
"Weddings can be expensive, whether you're tying the knot or attending as a guest," says David Rabkin, senior vice president of Consumer Lending Products for American Express. "While careful spending continues to be the trend for 2014, consumers on both sides of the equation will shell out more, which bodes well for a variety of merchants in the service and retail sectors."
As the cost to attend weddings rises, spending on wedding gifts is also climbing. Most guests will spend an average of $109 per gift this year, on par with last year ($108) and up 16% since 2012 ($94). If the recipient is a close family member, the average cost of a gift doubles to $200, up 20% from 2012.
Similar to last year, a third of consumers (33%) will purchase these gifts from the couple's registry, while another third (33%) will give money. Cash continues to be the preferred gift to receive for 55% of couples, up from 52% in 2013.
Wedding party attendants will spend even more, shelling out $618 on average, up 64% since 2012. For bridesmaids, 78% will purchase a new dress, though nearly three quarters (74%) say they won't wear it again. Instead, nearly half (49%) will opt to give the dress to a second hand store or give away to a friend while just over one in five bridesmaids will allow the dress to take up space in their closets (23%).
Wedding guests have high expectations for this year's celebrations, agreeing that delicious food is the most important component to a great wedding (70%). This is an increasing trend over the last three years (67% in 2013, 62% in 2012).
Consistent with last year, guests agree that music and entertainment (56% vs. 55% in 2013), cake (56% vs. 55% in 2013), reception venue (56%, on par with 2013), and wedding dress (54% vs. 55% in 2013) round out the top five most important wedding investments.
For betrothed couples, saying "I do" to DIY is on the decline from 2013, down to 65% from 70% last year as fewer couples have or will assemble guest favors (18% vs. 24%), create their own centerpieces (15% vs. 19%) or print their own invitations or save the dates (15% vs. 18%).
Though they weren't keen to do it themselves, most couples (72% vs. 74% in 2013) did try to mind their wallets and save money in certain areas, including:
Simplified their entire wedding (34% vs. 36% in 2013)
Ditched their wedding planners (28% vs. 32% in 2013)
Pared down the guest list (27% vs. 24% in 2013)
Chose the buffet over a plated dinner (26% vs. 27% in 2013)
Selected a less expensive venue (25% vs. 27% in 2013)
Couples were less willing to compromise on a trip away after the big day, with only 14% of couples planning to push back or alter honeymoon plans, down from 18% in 2012.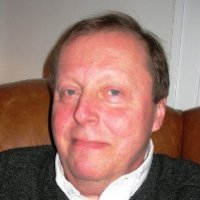 Latest from John Ginovsky
back to top