Why IT leaders plan to increase tech investments
Additional network services and infrastructure will help drive growth
This is poised to be a year of innovation and competitive differentiation in the financial services industry, based on the results from a recent survey of financial firms that highlights an increased investment in technology for 2014 to drive business growth and manage the market challenges in the coming year.
The survey conducted by IPC Systems, Inc., shows that traders and IT decision makers want to grow their businesses in the next year with added network services and infrastructure to streamline their processes and become more cost-effective.
Although technology for traders, the trading desk, and trading floor is still a priority, the survey reflected a shift in financial institutions' budgets compared to last year's survey, with 46% of respondents showing these to come second to network infrastructure.
Updates necessitated by regulatory changes distracted from traders' 2013 technology priorities and proved a need for sufficient network security and connectivity to global markets in the next year to stay competitive. Investing in business infrastructure will help firms tap into their existing data for customer insights and potential opportunities. Of those surveyed, 56% said they would use managed services in 2014 to maintain their market data technology, as well as mobility trading solutions (12%) and voice recording (10%).
"Market data has been delivered as a managed service for some time now, and financial firms have realized the additional value-add that managed services can deliver when integrating this with their current financial technology," says Bart Bartolozzi, senior product marketing manager at IPC Systems. "New and innovative managed services offerings are now being delivered that provide firms with deeper technology oversight, best practice processes, and other benefits that provide efficiency and productivity advantages or help meet the burden of increased regulatory pressures."
Additional key findings include:
• 55% of respondents said they do not plan to implement a cloud-based infrastructure on the trading floor, down from 100% of respondents in 2013 who said they would, or already had, implemented a cloud infrastructure.
• 34% of participants said their primary driver for technology investments were to gain a competitive advantage.
• Nearly a third of firms say they will increase investments in mobile and desktop trading technology.
The research covered a broad range of roles for staff supporting the full trading lifecycle from order initiation and execution to clearing and settlement. Respondents came from the front, middle, and back office and included people involved in both the business and technology side of trading support.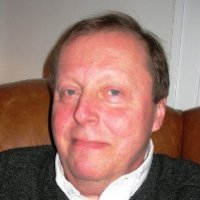 Latest from John Ginovsky
back to top