2014 could usher in more use of geolocation and contactless pay
This is the second of two articles. Read Part 1
One very specific development likely to appear in 2014 is an improved integration or coupling between mobile applications and traditional plastic cards, says Jeff Dube, managing director of Accenture Payment Services.
"You can see a trend where there would be tighter integration between a mobile device and a card, and doing things differently than what you would do on a website," he said in an interview with Banking Exchange.
Example: "There can be things like two-way messaging which allows a customer to respond to queries such as, `Is this a fraudulent charge or not?' It could tie in geolocation to know [the person's physical location], or the customer could say, `I am on a trip to the Netherlands, and this is a valid transaction.' Or he could say, `I am in Chicago, and this is not a valid transaction'," Dube says.
Another example he gave is to take the analytics of what coupons and offers an individual actually uses and combine that with the geolocation of the person's phone.
"Say you are very into sports. When you go by the Gatorade shelf in the grocery store, an offer may be delivered to you right then and there to buy Gatorade," he said. "One of the things we'll see in 2014 is the combination of analytics on offers with geolocation data. It will produce a better chance of success with an individual customer."
Of course, this will have to be done carefully, he added. To dispel Big Brother-type qualms, it will be necessary to explain the whole process to the customer and, most important, allow the customer the choice to opt-in to such a service.
"There's an art to making customers comfortable with this," he said.
On a different subject, Dube sees an incremental but definite acceptance of contactless payments in the United States this year.
"In some European countries the use of contactless cards is quite prevalent," he said. "A lot of it is because it's very compelling to consumers in certain use cases. Things like transportation, news agents, and quick-order food. Consumers see value in a contactless payment and so do merchants," he said.
Contactless payments, whether through near-field communication or other technology, "makes sense to consumers in those kinds of scenarios where they are looking to pay quickly, in small amounts, and in places of high volume," he said.
"It has worked in international markets, and we'll see that [gradually] play out here too," Dube said.
##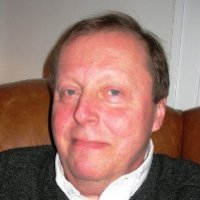 Latest from John Ginovsky
back to top