Banks embrace hybrid cloud/IaaS for financial, security reasons
Asia/Pacific study has implications for financial services in general
The hybrid cloud is becoming the new normal, says a study by Forrester Consulting on behalf of Wipro Ltd. and Cisco Systems.
This survey gathered insights from 140 senior IT decision-makers in Australia, India, and Singapore. The respondents were asked about their current and future private/hybrid cloud and virtualization adoption plans. Respondents were also asked to identify key drivers and inhibitors that will determine the speed of adoption for private and hybrid cloud deployment models. Forrester also leveraged its Foresights Budgets and Priorities Tracker Survey, Q4 2012, which provided insights from a survey of 3,659 senior IT and business decision-makers based in Asia Pacific.
IT decision-makers report great interest in using infrastructure-as-a-service (IaaS) in a hybrid cloud approach to complement on-premises capacity, rather than replace it, and are planning for the impact that it will have on network operations and spending. While a hybrid approach promises cost savings and significant gains in IT and business flexibility, some concerns remain around how to manage and integrate on-premises infrastructure with cloud services in a hybrid cloud architecture.
The study notes that 60% of the respondents believe virtualization will be the primary technology over the next 12 months. Banking, financial services, and insurance companies strongly recognize the link between virtualization and private/hybrid cloud enablement, with 97% of those surveyed highlighting this aspect.
Historically, costs have been the initial motivator for virtualization and cloud adoption, but the study found that security is at par with cost as a primary driver for a hybrid cloud approach. 78% of Indian respondents feel that cost reduction and resource optimization drive cloud investments and 76% believe that security is one of the key capabilities required to enable private/hybrid cloud.
The study also states that 25% of the respondents find that adopting IaaS as-a-service technology will drive IT organizations towards a hybrid cloud approach. More than half of those planning to use or using IaaS see "on-demand flexibility for hosting workloads on-premises or at a cloud service provider" as a key benefit of going hybrid with their IaaS strategy. Flexibility to respond quickly to business needs also topped the list of key benefits associated with a hybrid model.
"We have observed that while private and hybrid cloud is gaining significant mind-share across the Asia-Pacific region, there are interesting differences in their investment criteria. Cost reduction remains top of the mind for nearly 80% of technology leaders in India, whereas expanding existing virtualization Investments is critical in both Australia and Singapore", said Anuj Bhalla, vice president & Global Business Unit head, Product, System Integration and Maintenance Service, Wipro Ltd.
Rajesh Rege, director, Cloud and Datacenter Sales, Cisco India & SAARC, says "It's clear that virtualization technologies are driving more flexibility in the data center. However to realize the full potential, CIOs need to adopt a fabric-based approach that integrates compute, network, security, virtualization, and management solutions into a single, more efficient and simplified data center platform. This approach maximizes the advantages of virtualization and facilitates automation, to increase efficiencies, productivity, and agility."
According to the study, organizations that embrace private/hybrid cloud approaches alongside traditional data center capabilities will be far better positioned to support, encourage and innovate within their organizations based on simplified, more efficient access to compute resources and capabilities.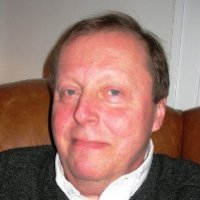 Latest from John Ginovsky
back to top