How to avoid the "outdated form" snafu
Bankers can use cloud tools to better satisfy customers
One of a bank field representative's worst nightmares can occur when he or she spends an hour getting to a customer's office to close a financing deal only to find that the paper documents in the briefcase have outdated terms, wrong interest rates, or otherwise faulty time-sensitive data.
That scenario can be avoided by eschewing paper altogether and connecting the representative to the office via cloud-connected document software and mobile devices like tablets, says Aaron Weiss, director of marketing, LaserJet and Enterprise Solutions for Hewlett Packard.
"When you know you have all the documents you need and the access at your fingertips, and you know you're going to have the latest version that you need, it frees up your time as a customer-facing employee," he says during an interview with Banking Exchange Tech Topics.
Hewlett Packard, generally known for its printing technology, also devotes a lot of effort to cloud-based document management solutions. Such systems, Weiss says, have two basic advantages: they improve the customer experience, and they improve the employee's ability to deliver a higher level of customer service.
"There are a lot of documents going between branch offices and headquarters operations, as well as between branch offices and customers. One of the advantages of the cloud-based document management solution is the speed of access and speed of sharing documents between branch office workers and their customers, or between branch office workers and their headquarters offices," Weiss says.
It's especially valuable for field representatives, as posed in the scenario presented above. "Version control is critical in [banking]. Deal terms change. Interest rates change. You want to make sure that you've got the latest so that you minimize the amount of time that you have to go back and track and rework different areas of the work flow that you're engaging in with your customers," he says.
Weiss adds that cloud-based document solutions help back at the office, especially when different employees work on the same customer's deal or transaction. As information is newly inputted or changed, the updated information can be instantly shared to all involved, thus avoiding misunderstandings and increasing productivity.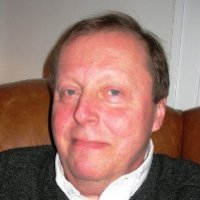 Latest from John Ginovsky
back to top