Digital channels represent untapped opportunity to acquire customers
Applications using mobile devices represent 20% of digital applications
The fact that 88.5 million Americans attempted to open an account online or with a mobile device in the past 12 months underscores how far digital account opening has come in a few short years. Nonetheless, its potential remains largely untapped, especially as consumers place growing importance on mobile capabilities, says Javelin Strategy & Research in a new report.
The return on investment from digital account opening clearly begins with acquiring customers, but its potential value also can extend to retention, cost avoidance, and revenue, it says.
The initial wave of consumers applying online and opening account has grown to include consumers relying on smart phones and tablets for account openings. Applications using smart phones and tablets represent about 20% of digital applications for checking and savings accounts. One in ten consumers say it is easier to open accounts on smart phones and tablets than it is to log online or visit a branch.
"The overarching strategic challenge is to weave these multiple channels into a consistent, uniform, branded experience. Financial institutions must prepare for a customer who researches an account online, starts an application online or on a mobile device, initiates a chat session or phones a call center, transmits supporting documents with a smart phone, and still might opt to visit a branch to seal the deal. The key is to enable the customer to decide," says Mark Schwanhausser, director of Omnichannel Financial Services at Javelin Strategy & Research.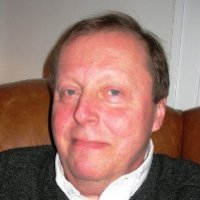 Latest from John Ginovsky
back to top