Branch experience: Customers prefer substance over style
Fancy walls less important than the brains and service inside
Consumers are not overly concerned with the appearance of bank branches according to a recent survey by Synergistics Research.
When asked which of three branch features is most important to them, only a small proportion (4%) of consumers indicate that branch appearance is most important.
Consumers are equally split with regard to branch location and staff as the most important branch feature. Those with income of $100,000-plus are more likely than those with lower incomes to find the location of the branch to be most important.
William McCracken, CEO, says "Depository institutions across the country are extremely busy redesigning, retooling, and repositioning their branches and branch networks. Announcements appear almost daily highlighting new activity in branch design. It is more important than ever to understand how consumers really use branches and what is important to them in terms of staffing, functionality, locations, and appearance.
"Survey findings reveal that branch users are more concerned with the skills and knowledge of branch employees and branch locations than they are with the appearance of branches. Comfortable seating, art work by local artists, background music, and branches looking like retail stores are simply not important to today's branch user.
"There are opportunities associated with self-service terminals, advanced function ATMs, and iPads that appeal to consumers primarily because they speed up branch activity and make branches more convenient to use. The bottom line from the consumer's perspective is 'give me substance over style' when designing branches and branch networks."
These are among the findings from the Synergistics study, "Branches in a Digital Age," featuring 1,003 online interviews with consumers aged 18 or older.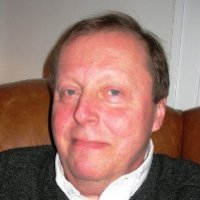 Latest from John Ginovsky
back to top