Smartphones quickly changing the face of business banking
Business users craze the personal banking experience
Changing expectations about how new technology affects the delivery of banking is causing many businesses to evolve their banking relationships rapidly, says RBS Citizens Treasury Solutions.
"Mobile banking is evolving quickly for companies. This evolution is being propelled by the phenomenal growth in personal smartphone usage. Our clients now want to take the convenience and mobility they have with their personal smartphone into the workplace," says James Gifas, head of RBS Citizens Treasury Solutions. "Over one third of smartphone owners in the United States are using their devices for personal mobile banking, and consumers want their business banking to be just as convenient.
"Companies will transact more than $300 billion over mobile devices this year, and that number will grow exponentially once the next generation of corporate mobile banking hits."
Addressing senior executives in mobile financial services in San Francisco, Gifas explains innovations and trends driving corporate mobile banking-and where the sector is headed in the coming year:
· New definition of primary vs. back-up device: "The shifting expectations about the role of our mobile device very much impacts how companies use smart phones and tablets for their banking needs," he says. "For many corporate treasurers and financial officers, their mobile device is no longer their 'back-up' but the first tool they go to when they need to take care of corporate banking business."
· Shift from "info-oriented" to "action-oriented" capabilities: "In the next phase of corporate mobile banking, we will be seeing a shift from being information-oriented to being action-oriented," says Gifas. "We're moving from account snapshots to being able to initiate payments and approve wire transfers."
· Tablet influence: "Action-oriented tools are heavily influenced by the explosion in the use of tablets. Devices such as iPads make it even easier to maneuver 'action' functions on-screen. The bigger screen lends itself well to transaction initiation and even broader functionality going forward."
· Need to be "device-nimble": "Even though the iOS devices get the bulk of media attention and are gaining market share, we cannot ignore the penetration that Android has. Mary Meeker from Kleiner Perkins estimates that by the end of 2013, there will be 160 million Android devices, 80 million Windows devices, and 100 million iOS devices shipped every quarter."
Ultimately, says Gifas, the drive to optimize the customer experience is driving much of the transformation of corporate mobile banking.
"Thinking beyond what the customer needs today, and coming up with new ways to help a customer do his or her job better is advancing innovation in the mobile space, but this is also what drives the best banking innovations overall."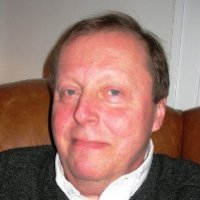 Latest from John Ginovsky
back to top