Prepaid cards generally a lower-fee option than basic checking
Prepaid purchase volume is expected to grow by almost $45 billion over the next five years
In a baseline scenario comparison combining monthly fees and ATM access charges, the top retail bank checking account charges an average of $8.84 per month, while a bank prepaid card is just $6.89 a month, according to a Javelin Strategy & Research report, "Checking vs. Prepaid: Threat or Opportunity."
From an estimated $150 billion this year, prepaid purchase volume is expected to grow by almost $45 billion over the next five years. During the last three years, consumer ownership of prepaid cards climbed rapidly. More than 13% of U.S. adults now own a prepaid card.
The dynamics of the card-issuing business and those of the banking industry have changed dramatically in recent years as an array of economic, regulatory, and governmental factors and initiatives have combined to drive expansion in the use of prepaid products, according to the research.
"Banks may find the optimal prepaid customer within their own walls as existing, underperforming checking account holders," says Aleia Van Dyke, industry analyst-Payments at Javelin Strategy & Research. "Despite the newer opt-in rules, overdraft behavior is most likely to make checking accounts too expensive for some consumers, and prepaid options enable banks to retain customers in a manner that is more satisfactory and cost-effective for both parties."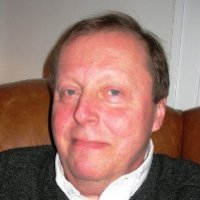 Latest from John Ginovsky
back to top