Consumers want to see all accounts in one place
PFM's evolving at a rapid pace
In the six years since Apple launched its first iPhone, smartphones have imbued consumers with always-on, always-with-me, real-time expectations. This creates an urgent need for the financial services industry to break free of 1980s thinking about personal finance management and redefine it for the mobile mass market in the 21st century, according to Javelin Strategy & Research.
Selected Features Consumers Want in 21st Century PFM Tool
Javelin estimates only 21% of U.S. consumers-or more than 49 million adults-mix and match current PFM features from software like Quicken, online banking, and various websites. But PFM is primed to evolve from niche products for do-it-yourself budgeting and investing to virtually ubiquitous, specialized online and mobile tools that will help Americans make smarter everyday financial decisions on the go.
Once again, consumers reinforced that they crave a way to view all their account balances in one place, with nearly half of the U.S. consumers (49%) prioritizing this feature over all the other PFM services. This is a foundational PFM building block that not only can strongly influence where customers turn first to oversee their finances, but it also can give financial institutions and other PFM players an intimate portrait of their customers' ability to buy, borrow, repay, save, and invest.
"The industry cannot capitalize on the power of personal finance management until it breaks free of 1980s thinking about who uses PFM and why," says Mark Schwanhausser, director of Multichannel Financial Services at Javelin Strategy & Research. "Americans of all varieties have a healthy appetite for PFM tools that will stretch their dollars further-not just in banking but also when they are shopping and rely on mobile devices."
For both privacy and security reasons, many consumers are apprehensive about adopting PFM services. Financial institutions and PFM players must counter these legitimate concerns by acting like a fiduciary, providing valuable PFM services, building trust, and safeguarding personal information. PFM players can build trust by providing daily acts of helpfulness, by deepening engagement and proving reliability, and by demonstrating a commitment to transparency about how PFM data will be used to benefit the customer.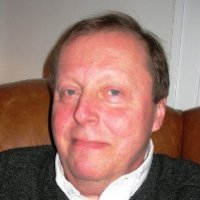 Latest from John Ginovsky
back to top