Who will know which buttons to push?
Digital skills gap, always present, may continue to widen
Bank tech trends can make your head spin. So regularly longtime Tech Exchange Editor John Ginovsky does his best to "make sense of it all."
Advanced technology, now and in the future, holds out the promise of ever-increasing revenue, productivity, and customer satisfaction for the banking industry.
"Digital transformation and its related technologies such as APIs [application programming interfaces] are more important for banking than for other industries," writes Pete Redshaw, managing vice-president at Gartner. "Banks and other banking and investment services organizations clearly recognize that the status quo is not sustainable, and they must disrupt themselves before it is done to them."
Gartner's survey included 354 banking and investment services CIOs, out of 3,160 CIOs in 98 countries across major industries. Gartner found that digital business and digital transformation are more important for banking (first priority for 26% of banking respondents) than for all industries (17%).
Topping the list for specific technologies in the banking sector were business intelligence/analytics, followed by digitalization/digital marketing.
Great. But the big question behind this is:
Who is going to know about—and operate—all these new technologies?
Digital skills void widening
Many observers are asking this and coming up with very discouraging answers. In fact, the technology skills gap is a very serious and fast-growing problem not only in banking but in business in general.
Capgemini and LinkedIn issued a report recently that found, among many things, that 44% of employees in the banking sector believe that their skills will be made redundant in the next four to five years.
More disheartening are these findings:
• While 54% of all organizations polled agreed that the digital talent gap has resulted in lost competitive advantage,
• 52% said that their budgets for training digital talent have remained flat or decreased.
"Organizations face a mammoth task in terms of digital upskilling," says Claudia Crummenerl, head of Executive Leadership and Change at Capgemini. "Given that skill redundancy is a key concern among our employee respondents, ensuring a clear development path is essential to address this. In the future, the digital talent gap will continue to widen and no company can sit back and be comfortable."
Staffing doesn't keep up
Robert Half Technology, in its own survey, finds more to worry about. It polled 500 technology professionals with hiring authority in North America, and more than 2,500 CIOs in the United States.
Among the findings:
• Too few savants: 77% said it is somewhat or very challenging to find professionals with up-to-date digital skills. The top skills most lacking on their teams are: web and user experience design; data science and data analysis; content creation and content marketing; growth engineering; and social media marketing and online community management.
• Too few troops: 53% said their department is somewhat or severely understaffed. Top areas include: programming and systems analysis; business analysis; security; and project management.
• Barriers to success: A dearth of digital-savvy leadership; insufficient budget; a lack of collaboration among IT, creative, and marketing teams; and a skills gap on creative and marketing teams.
Holes appearing everywhere
There is much more. Gaps have been documented in marketing and security areas.
In the marketing area, The Creative Group polled 600 professionals with hiring authority.
Results:
• Over half—55%—rated their organization's digital marketing strategy as fair or poor.
• Less than one in three—29%—reported having a dedicated digital team.
• Nearly three quarters—71%—said it is challenging to find talent with up-to-date skills.
• 31% work more than 50 hours a week.
• 70% said their teams are understaffed.
"Top digital talent is rare in today's competitive employment market," says Diane Domeyer, executive director of The Creative Group. "When hiring managers come across promising candidates, they need to move quickly and be prepared to negotiate salary and perks or risk losing them to competing offers."
In the cybersecurity area, the Information Systems Security Association and the Enterprise Strategy Group surveyed 343 information security professionals.
Results:
• 70% believe that the cyber security skills shortage has had an impact on their organization.
• 62% say they are falling behind in providing an adequate level of training.
• 45% of organizations experienced at least one security event over the past two years.
• The top contributing factors to these security events were the lack of adequate training of nontechnical employees, a lack of adequate cybersecurity staff, and business executive management making cybersecurity a low priority.
In the face of the cyber crisis, this is somewhat unbelievable.
"The cybersecurity skills shortage represents an existential threat to our national security … We are not making progress, cybersecurity professionals can't scale, and the implications of the skills shortage are becoming more pervasive and ominous," says Jon Oltsik, senior principal analyst at the Enterprise Strategy Group. "It is clear that the solution must be about more than filling jobs. It is about creating an environment from the top down of cybersecurity as a priority."
Laggards get left behind faster
To be fair, all of this sounds very familiar. As technology advances, it has been hard in general for banks, and all businesses, to keep up. What's different now is that—this is now. The need for technological sophistication not only continues to rise, it continues to rise exponentially.
One sobering list provided by Forrester outlines the major dynamics that will shape 2018:
• Performance expectations for customer experience.
• Success rate of digital transformation efforts.
• How scarce talent affects the market.
• Intelligent agents' influence on consumer spending.
• How brands will fare in understanding the lingua franca of platform algorithms.
• The impact of consumers cocooning themselves from "digital noise."
• The fate of traditional advertising.
• The chances firms will comply with GDPR. [The European General Data Protection Regulation that takes effect in May and may affect many U.S. international banks.]
• How open banking will determine the future of many banks.
• How digital platforms will impact traditional retailers.
• The evolution and pace of artificial intelligence.
• The evolution and pace of blockchain.
• How security evolves to confront threats without degrading customer experience.
At least two things pop out in this list: The inclusion of "scarce talent" affecting the market, and understanding the "lingua franca of platform algorithms"—whatever that means.
"2018 will be a year of reckoning and will force many companies to take decisive action," says Cliff Condon, chief research and product officer at Forrester. "The window of opportunity to take bold action is starting to close and executives need to move past the incremental approaches and make sweeping changes tuned to a customer-led, disruptive market."
Assessing the talent challenge
So, in an attempt to make sense of all this, three conclusions might fairly be made:
• Banking leaders need to recognize the importance of up-to-date digital talent.
• Digitally talented employees need to have incentives to join and then stay with their current employers.
• All employees need to be given appropriate and ongoing, relevant, and effective training to stay current with their responsibilities.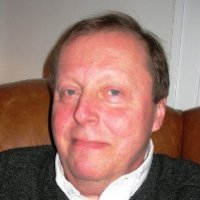 Latest from John Ginovsky
back to top