Digital transformation sometimes stymied
It's the pace of change that flummoxes banks
It is somewhat amazing to have to say it. But even as financial institutions embrace the need to digitally transform their businesses, both in word and pocketbook, they still have a long way to go.
"Digital transformation" itself has become a buzzword, as has its derivative "digitalization," and it has started to bang around boardroom tables. One chilling report from Simon-Kuchar and Partners, a large strategy and marketing consultancy, makes this claim:
"Four out of five companies globally (81%) have made investments in digitalization—investing in digital technologies to change business models and drive topline revenue—in the past three years, yet only one out of four (23%) have achieved topline growth as a result."
Brad Soper, partner at the company, adds this: "Based on our findings, we believe CEOs and C-suite decision-makers should focus on opportunities to monetize their digital products and optimize prices using big data."
To put this in perspective, though, this particular study was of 1,925 companies across a number of major industries in more than 40 companies.
What about banks, here in this country?
Banks' progress
It seems those in the banking industry here are doing a bit better than this global study would indicate, but there are still issues to be dealt with.
IDC Financial Insights, in June, issued a forecast that predicts retail banks in the U.S. will spend $20.2 billion on hardware, software, services, and internal IT staff to develop and implement digital transformation initiatives this year, growing at an average compound annual growth rate of 22.5% into 2020.
"There are very few banks in the United States that aren't investing in transformational technologies, and fewer still that haven't at least developed a digital transformation strategy. And the largest institutions are allocating more than 40% of their IT budgets to digital transformation," says Jerry Silva, research director, Global Retail Banking, at IDC Financial Insights.
Well, that's good news, isn't it? Of course. But there are hurdles yet to overcome, both externally and internally.
Accenture, in its survey, finds that large financial institutions have made progress applying smart technologies like cloud, biometrics, and big data analytics to their risk management functions (which are part of the whole digital transformation thing). However, the firm states that two thirds (66%) of executives say skills deficiencies are impeding the effectiveness of the function as these technologies evolve.
"Since the 2008 financial crisis, the world has changed dramatically," says Steven Culp, senior managing director of Accenture's Finance and Risk practice for Financial Services. "Previously, financial institutions responded to regulatory and control issues by adding talent. Now they must pivot to increase the skills of their talent to keep pace with new realities of data and technology."
Today, only 10% of the respondents say their risk teams have the internal resources to carry out functions such as modeling or emerging risks. A scant 25% "hope" to be in this position in two years' time.
Omnichannel isn't quite omni anymore
Pivoting now (as the new buzzword has it), one would think that that by-now old buzzword, "omnichannel delivery," would be entrenched in banking industry planning. Not so, according to Bob Meara, analyst at Celent. He surveyed a group of 70-plus banks and credit unions that serve on a Digital Banking Research Panel, and came up in a blog with some interesting observations.
First, he says, many institutions think of omnichannel as primarily having to do with sales and marketing and less to do with servicing customers.
"Designing a great onboarding user experience only to be followed by the same old multichannel servicing model is a recipe for customer attrition," Meara says.
Also, omnichannel is undervalued, he says. In addition to customer acquisition and retention, banks should anticipate improved employee productivity, faster time to market for new products, or reduced IT development and maintenance costs.
Meara concludes by pointing out that it really takes a lot of work to make omnichannel function properly and produce the best results—and that won't come until at least three to five years.
But wait a minute. The buzzword "omnichannel" has been around for a good long time. What Meara is saying—wisely—is that what it used to mean isn't what it has come to mean.
That gets back to Accenture's point. New technology becomes old technology, and replaced very rapidly by new permutations that require new thinking and new skills.
It's the pace of change that flummoxes. With that change, comes new jargon that often accelerates beyond what used to be understood.
Epicor Software Corp. issued a study that gets right to this point. It found that 22% of business leaders admitted they had heard of, but were not familiar with, common technology terms such as big data (22%) and cloud software-as-a-service (22%).
"This is despite the fact that many technologists moved on from talking about these as trends years ago, and are now exploring the strategic use of innovative technologies such as artificial intelligence, digital twins, and conversational systems," the study comments.
[According to a recent Forbes article, "a digital twin is a virtual model of a process, product, or service. This pairing of the virtual and physical worlds allows analysis of data and monitoring of systems to head off problems before they even occur, prevent downtime, develop new opportunities, and even plan for the future by using simulations." This is pretty new.]
"If business leaders cannot tell their AI from their IoT, or see the potential of a smart and connected factory, they may hold back from investing in the latest technologies," says Celia Fleischaker, executive vice-president, Epicor Software.
Banks have to get this
The thing is, it is absolutely essential for banks to pursue their digital transformation. Why? Because their customers increasingly demand it. This has been true for a long time and is reinforced by a number of recent surveys:
• American Bankers Association says 40% of customers primarily manage their accounts online, and 26% do so through mobile banking. Millennials choose mobile banking as their No. 1 choice.
• Aite Group's David Albertazzi says: "Today there are over 173 million digital banking users in the United States, and of those nearly 19 million are mobile banking users only."
• Varo Money says 79% of Americans agree that artificial intelligence could help them better manage their finances, and half say that an AI assistant would be better than they are at creating a budget.
• Fiserv points out that consumers are getting more and more comfortable using nonfinancial providers for essential activities such as paying bills, transferring money to others, and taking out loans. For example, when it comes to bill payments, 88% are comfortable paying bills through a bank or credit union, 52% through a payments company, 40% through a technology company, and 16% through a social company.
• Computer Services Inc. says millennials demand constant access to banking services, with 31% checking their balance daily—and half of these preferring to do it with a mobile device.
Summing up the digital state of affairs
Digital transformation is imperative, but keeping up is hard. Customers continue to keep the pressure on. Banks need to—what?
Mark Atherton, group vice-president at Oracle Corp., has some advice. "Banks need new metrics because innovation is happening at such a tremendous pace. True digital maturity isn't just about technology, it's about transforming businesses so they can consistently keep pace with the changing market," he says.
He provides a list of five such metrics, summarized here:
• Digital engagement and reach—Measure progress based on customers' ability and willingness to use self-service channels.
• Pace of adoption—Measure the ability to add a new customer entirely online and originate products digitally across the customer's life cycle.
• Depth of data analytics and customer insight—Measure how real-time decision making is and how data is shared internally.
• Digital enablement of the workforce—Find a clear gauge of the staff's technical capacity as well as the extent of collaboration encouraged in the corporate culture.
• Cross-industry comparisons—See where the bank stands against leaders in telecommunications, consumer technology, and other sectors.
Sources used for this article include:
CSI Study: Key To Building Business With Millennials Is Continual Access
Financial Institutions Make Progress Applying Smart Technologies For Risk Management, But Most Struggle To Keep Skills Development On Pace With Technology Advances, According To Accenture Study
Jargon Is Holding Businesses Back From New Technology Investment, Says Epicor
Measuring Up: Five Key Metrics To Help Banks Measure Their "Digital Maturity"
Omnichannel Delivery: Time For Banks To Get Moving
Payment, Tech Companies May Give Banks A Run For The Money As Consumers Grow Comfortable Using Them For Financial Activities
Simon-Kucher Survey Finds Three Out Of Four Companies Failing At Digitalization
Survey: Online, Mobile Are Most Popular Banking Channels
U.S. Retail Banks To Spend $20.2 Billion To Support Digital Transformation Initiatives In 2017, According To IDC Financial Insights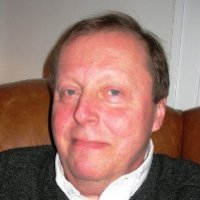 Latest from John Ginovsky
back to top