Whither EMV? Who knows? Who cares?
The U.S. migration to EMV depends on merchant adoption, customer interest
It seems like the payments industry has talked about the move to EMV, or chip-and-PIN, for years—in fact, they have talked about it for years; it just hasn't happened yet. More importantly, it doesn't look like it's going to happen all that soon, either.
Celent recently came out with a report on the subject tellingly titled: "EMV Migration in the U.S. Progress Report: What Progress?" In it, Zilvina Bareisis, author of the report, says, "There are at least five factors today hampering EMV progress in the United States."
These are: Business case uncertainty for issuers who are weighing real costs against potential benefits; lack of agreement on standards; Regulation II and its provision making it difficult to implement EMV for debit; merchants not convinced about EMV and concerned about costs; and an argument by some that EMV itself is old technology, rendered obsolete by newer developments.
Without getting into the details of all these points, it's safe to say that, cumulatively, there are reasons no one is picking up this ball and furiously running with it.
The Members Group, which specializes in creating what it calls customized, technology-driven card processing and payment solutions for community banks, notes that its clients currently pursue three general strategies regarding EMV: Rolling out new EMV cards at the time of natural reissue; segmenting the portfolio and issuing EMV cards to select cardholders [mainly, those who regularly travel internationally]; and continuing to monitor the EMV landscape before setting a defined plan.
In other words, those in that last group are waiting-and-seeing while the others have a phase-in strategy of one kind or another. The thing is, there is a hard deadline established by all the card brands (Visa, MasterCard, American Express, Discover) of Oct. 1, 2015, when liability for counterfeit point-of-sale fraud shifts to merchants that don't accommodate EMV. That in turn puts pressure on issuers to put EMV cards into the hands of their customers, at least at some point.
Two other recent reports complicate the issue. One is a Harris Poll which found that, while more and more Americans know of, or have themselves, made payments through a "tap-and-go" feature of smartphones, they are not too excited about it. The poll concludes that while most people admit such payments will replace payment cards—and their magnetic stripes—some time, it won't happen soon. It's a big yawn at this point.
"Tap-and-go" generally refers to near field communication (NFC) technology in which payment information is transferred by proximity between a user's phone and a POS device at a merchant.
The other relevant story details the announcement that the latest version of the Isis Mobile Wallet is now available to consumers nationwide for download in the Google Play app store and at thousands of AT&T, T-Mobile, and Verizon Wireless retail stores nationwide. This particular mobile wallet makes use of NFC and promotes tap-and-go. Not only is it now available across the country, but Isis also launched an alliance with merchants to give them tools and resources to accommodate the mobile wallet in their stores. Presumably, one can start to expect a public relations effort by Isis to raise awareness. Maybe that will stifle some of the yawns.
What has all this to do with EMV? The Harris Poll indicates customers right now have little reason to care about a new way to make payments, even though eventually they'll have to. The Isis announcement relates that, after years of tests, pilots, and limited rollouts, NFC is poised to enter the mainstream.
And more to the point, NFC is generally seen as the entry point to EMV. In September, Isis announced a whole list of point-of-sale payment terminal manufacturers and related software producers who are coming onboard with EMV. These are the companies that build the electronic payment devices that sit on thousands of store counters, in vending machines, and on gasoline pumps.
Here's what some of these manufacturers have to say: "By pursuing a modular hardware path, retailers who elect to upgrade with NFC hardware today on Gilbarco [gasoline] pumps will also be able to leverage that investment for contactless EMV payments in the future," says Mike Schulte, president, Gilbarco Veeder-Root North America.
And this: "With our integration with Isis, the PAX NFC and EMV payment terminals will help merchants to affordably accept Isis payments securely," says Andy Chau, president and CEO, PAX Technology Inc.
Still it remains to be seen just how enthusiastically the American public embraces EMV, NFC or otherwise. Some bank technology vendors have entered the field. In August, Jack Henry & Associates Inc., through its JHA Payment Processing Solutions division, launched an expedited EMV implementation process for U.S. chip card issuance. More recently, First Data Corp. and Oberthur Technologies joined forces to manage and promote EMV in the United States, First Data through its electronic commerce and payment processing, Oberthur through its smart card security and identification solutions and services.
Celent makes this conclusion: "The first-order question that each issuer needs to answer is whether it plans to issue EMV cards at all. Assuming the answer to that question is generally positive, the next question is when. Considering that EMV has a wide-reaching impact on issuer's activities and IT systems, the timing decision becomes quite important. Delaying the commitment to EMV may be tempting, but the risk is that vendors and suppliers may get overbooked if too many issuers attempt to move at the same time. It is a careful balancing act."
Maybe it's a yawn right now. But maybe it could be a last-minute crisis two years from now. The key will be how excited customers and merchants get between now and then.
Sources used in this article include:
EMV Migration in the US Progress Report: What Progress?
First Data and Oberthur Technologies Sign Long-term Strategic Technology and Commercial Partnership
Point-of-Sale Leaders Integrate Isis SmartTap Capabilities into Product Offerings
JHA Payment Processing Solutions Launches Expedited EMV Implementation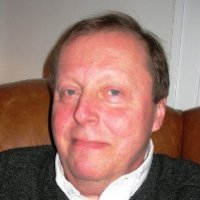 Latest from John Ginovsky
back to top