How do you spell success?
Did the financial crisis rewrite the dictionary?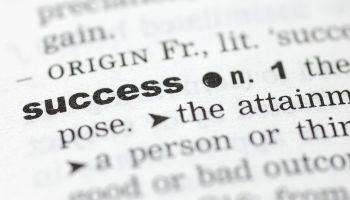 How does a community bank define "success" in the current environment?
Has it evolved over the last five-year financial disaster?
Or has nothing changed?
Gerrish' home recipe for success
For the last 30 years I have encouraged community banks to keep their eye on the fundamentals, which primarily involves enhancing value for the bank and holding company shareholders.
This applies whether the bank is widely held, an SEC reporter, closely held, or even a family bank. (In my experience I have found that the family bank may have the toughest shareholder constituents of all.)
Why do I define success as being successful in enhancing the value for the shareholders? My philosophy has always been that if you do not do what is right for your shareholders, they will look for a different investment, and then your bank will no longer remain independent.
4 steps to success
So one definition of success on behalf of the bank and the board is "Have we done the right thing strategically to make our shareholders better off than they would have been had we kept the status quo?"
For the last 30 plus years I have used a four-part metric to determine whether we are doing the right thing for them. You have to measure it over what our shareholders would receive from a financial standpoint under a "baseline."
Success, under this analysis, is when the board makes strategic decisions to change from the status quo, and those decisions result in:
• Improvement in earnings per share
• Improvement in return on equity
• Creation of some mechanism to provide share liquidity for the shareholders, i.e., the ability of a shareholder to sell a share of stock at a fair price at the time the shareholder desires
• Improvement of the after-tax cash flow coming to the shareholders.
My philosophy has been that for a long time, if the community bank successfully enhances value for its shareholders, then it will remain independent to successfully address other constituents, including employees, customers, and the community.
Other definitions beyond shareholders' wallets
In addition to enhancing the value for the shareholders and at a lower (less than 30,000 foot) level, how do you define success for a community bank?
There are a number of ways to do that. These include successes in the following categories:
• Financial
• With your employees
• With your customers
• With the community
It seems to me, each community bank needs to define success below the simply "enhancing shareholder value" definition.
Financial success for your bank may be a CAMELS rating of 2 or better, i.e. success is keeping the regulators off your back.
It may be a classifications to capital ratio less than 30%, i.e. good credit quality.
It may be some identified level of past-due loans.
Or it may mean a good information technology exam or a strong compliance program, including CRA, BSA, and a bunch of other letters.
Financial success is critical to drive the overall obligation to enhance shareholder value. Each bank should identify its own definition of success from a financial standpoint.
Success beyond money and stock price: Employees
What about other issues, beyond money?
How do we identify that we are being successful with our employees?
Is their morale good? Do we survey employees on a regular basis as to ways matters can improve? Do we ask for their suggestions? Do we engage, as management and the board (particularly management), the employee base?
How do we know that we are being successful with our employees? As I heard one director tell me, "Well, none of them ever leave."
Yes, well, that does not necessarily mean you are being successful with them.
As I have always said, the good ones will always have a place to go, the "poor" will remain with you always. It's almost Biblical.
We need to have some way to define whether we are doing the right thing with our employees.
Success beyond money: customers and community
How about the customer base? Do we survey our customer base as to ways we could do better? Do we have some mechanism to obtain feedback otherwise from our customers? How do we define successful customer relations? How do we define a successful customer acquisition or retention program?
And then there is the community. Community banks are clearly supporters of their community.
That is one major issue that differentiates them from the large banks--supporting the community, supporting small business and agriculture, as appropriate, and providing high-quality relationship banking.
How do we know how well we are doing in the community?
Does the board have a strategy to improve community involvement and relations on the part of the bank and management? Are there things we should be doing that we are not? Do we have any kind of benchmarks to determine how successful we are with respect to the community constituents?
Make this a boardroom priority
My recommendation is each board take some time and determine your community bank's own definition of success. I would suggest to you for all of us it must be that our strategic allocations of human and financial capital are to enhance shareholder value, but that is not all. It also needs to address our other main constituents, the employees, the customers, and the community.
Give it a shot and see what you come up with.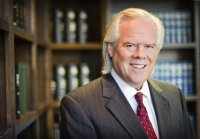 Latest from Jeff Gerrish
back to top