Security the biggest mobile banking barrier
Banks urged to re-imagine what mobility really means
Consumers' persistent fears about security are dampening their interest in financial institutions' mobile technology offerings, according to a new Deloitte Center for Financial Services report.
Sixty-one percent of those surveyed who do not regularly use mobile devices for financial services cited security issues as the prime reason, which is markedly higher than the next most common reason, a preference for doing such business in person or over the phone with a human being.
More than one-third of respondents were most insecure about transacting financial services business on mobile devices because they do not trust the security of the Wi-Fi and mobile networks transmitting their data, while 28 percent were primarily worried about their mobile device being lost or stolen. For one in five consumers, the factor that most influenced their security concerns was a belief that the risk of identity theft was greater with mobile transactions.
"The financial services industry is entering a new phase in its digital evolution, with mobile technology reshaping customer engagement in a dramatic manner, and increasingly becoming the primary method of a consumer's interaction with their financial services providers," says Jim Eckenrode, the executive director of the Deloitte Center for Financial Services. "There are tremendous opportunities for innovation within financial services still, whether in video, biometrics, and GPS. The industry—which has already spilled a lot of blood, sweat, and tears in this area—has merely scratched the surface in using mobile technologies to connect and strengthen relationships with customers.
"And the biggest area of opportunity seems to be in the security area, rather than a certain mobile app or a new shiny feature," says Eckenrode. "To boost adoption and set the stage for more ambitious applications, companies will likely have to take tangible steps to reassure consumers about the security of their mobile financial transactions."
To address security concerns, the consumers that were surveyed supported measures to create more secure wi-fi or mobile networks, a measure to create a system that automatically disables a stolen mobile device, and the adoption of secure mobile identification methods such as biometric technology.
Even while Deloitte's survey indicated greater adoption of bank mobile products than the insurance and investment management sectors (two other sectors that the report specifically focused on), it still finds that banks "are at a decided disadvantaged compared to other sectors" when it comes to security.
The survey report finds that there is a sharper strategic focus and organizational energy around the mobile channel for many financial institutions. But customers are not fully aware of mobile applications that may be available and that those who are aware typically use mobile services only for transactional, episodic interactions.
However, to be successful in this new era, the report's authors argue, companies should galvanize their efforts more around increasing mobile adoption, leveraging devices' current capabilities and proactively preparing for the future of mobile technologies.
Among other findings:
Half the respondents said that difficulty of seeing and typing on a smartphone screen were both the primary limitations in using mobile devices for financial services. For those using tablets, these factors were less of a concern.
Nearly two-thirds of those surveyed said they would find it valuable to use biometric identification (like a fingerprint or retinal scan) on mobile devices for ATM transactions and payments. Male, younger, and high-income respondents are slightly more comfortable with making payments using biometric security. However, the comfort level with biometric security and encryption decreases as the amount of the transaction increases.
There are very different challenges within each financial sector the report looks at, and lack of awareness is a major barrier to adoption for insurers and investment managers. For example, 63% of respondents with homeowner's or renter's insurance were not even sure whether their carrier offered a mobile app, as well as 57% of auto insurance consumers. And nearly half of survey respondents were not sure whether their mutual fund, retirement account, or investment account providers offer mobile apps.
When it comes to importance of the mobile channel, 39% of consumers surveyed characterized the ability to deal with their bank on a mobile device as extremely or very important, versus only 23% for investment-related activities, and just 19% for insurance.
"In the not-too-distant future, new technologies will likely be added to the mobile platform that take advantage of its ability to know where it is, see what is around it, communicate with other local devices, and connect with information sources that have yet to be deployed," says Robert Berini, a director in the technology practice within Deloitte Consulting LLP's financial services industry group and a co-author of the report. "Leaders should be planning to rethink how mobile device technologies may develop and be ready to quickly adjust to the emergence of technological enhancements that may not be currently envisioned. Ultimately, it may require companies—and all of us along with them—to re-imagine what mobility means."
The survey of 2,193 respondents was conducted by Andrews Research Associates on behalf of the Deloitte Center for Financial Services in January. Survey respondents were required to own a smartphone, be at least 21 years of age, have a minimum annual household income of $25,000, and have a bank checking account. The online survey was also weighted to represent the broader U.S. smartphone population.
http://www.prnewswire.com/news-releases/deloitte-survey-shows-security-concerns-loom-large-as-the-biggest-barrier-for-mobile-financial-services-259937211.html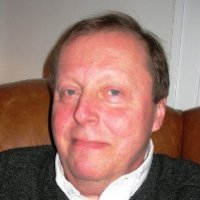 Latest from John Ginovsky
back to top