Compliance risk investment to grow
Increase must be accompanied by evidence of success
Sixty-five percent of banking and capital markets firms expect to increase their investment in compliance risk management at a rate of 10% or more over the next two years, as they seek to maintain and expand the stature compliance has achieved in recent years, according to a study by Accenture.
Despite these investments, compliance organizations frequently fall short of their own expectations, creating the need for yet further efforts to raise the status of compliance within their organizations. Sixty percent of the 100 study respondents said they need a stronger compliance culture. Nearly two-thirds (67%) said compliance needs to foster greater cooperation with their organization's governance, and 65% said they need to improve regulatory relationships. It is clear that firms have already moved to raise the visibility and connectivity of the compliance function with 71% of 100 respondents confirming that their company's compliance management currently reports to the CEO or board of directors.
To address strategic goals and keep pace with changes that are on the horizon, the compliance executives most frequently said they are already investing in analytics and risk modeling (53%). Furthermore, the majority of respondents are assessing, planning, or already investing in governance and oversight (91%); data quality, management, and architecture (89%); and their compliance organization structure (88%).
"While compliance organizations are applauded for the strides they are making, there may be headwinds in their future unless they address their concerns about their culture, behavior, and operations, and position themselves to handle the ever-changing requirements of compliance management," says Culp. "Executives will have to be more conscious of demonstrating success in order to secure further investment in talent, tools, and technology to boost performance and realize their vision for compliance risk management."
Although 68% of the compliance programs represented in the study are no more than five years old, many are reaching for the next rung with investments in performance measurement that could help them evaluate and deliver evidence of their compliance management results.
The study also revealed that compliance talent shortages are becoming a barrier to success for many companies. Thirty-four percent are looking for compliance talent to hire and 46% are planning to expand their compliance teams. In parallel, many are investing in training to improve compliance skill sets.
"Those who do attract or skill up their workforces may benefit less than they hoped unless they also demonstrate enticing career paths for top-notch compliance risk management professionals who are hotly sought after in a relatively small talent pool," says Steve Culp, senior managing director, Accenture Finance and Risk Services. "Centers of Excellence that create a centralized focus on compliance management may offer career opportunities for ambitious professionals and help organizations attract, retain, and motivate the right mix of talent."
Eighty-five percent of respondents reported that integration of new hires is generally successful but attrition rates are high. As such, more than half (51%) have engaged professional recruiters and head-hunting firms to help them identify and make competitive offers to fill out their compliance management teams. Still, in light of attrition rates, Accenture suggests that more may need to be done to encourage compliance risk management professionals to make longer-term investments in their institutions.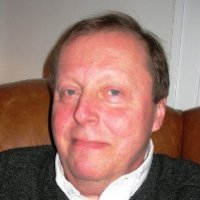 Latest from John Ginovsky
back to top