MasterCard forms joint global funds transfer venture
Network will include mobile, pay cards, banks, cash outlets
MasterCard, eServGlobal, and BICS formed HomeSend, a joint venture that will enable consumers to send money to and from mobile money accounts, payment cards, bank accounts, or cash outlets—regardless of their location or that of the recipient.
The HomeSend joint venture will leverage the current HomeSend platform, a remittance hub based on eServGlobal technology and developed as part of a strategic partnership between eServGlobal and BICS. The HomeSend platform was first to market in offering international mobile remittances.
Today, HomeSend has live deployments in 50 countries and commercial contracts with mobile network operators and money transfer operators that represent more than 1.2 billion subscribers—the equivalent of one in seven of the world's population—and 200,000 cash agents respectively.
By connecting the worldwide community of telecom partners and MTOs to the more than 24,000 financial institutions on the MasterCard network, the HomeSend joint venture will provide consumers new options and flexibility for sending or receiving funds and enable cross border remittance payments worldwide.
For people in developing markets, the receipt of funds from friends and family is an important lifeline. Based on World Bank estimates, remittances to developing countries will reach around $515 billion by 2015.
"HomeSend will provide an important platform to deliver improved remittance services, and bring person-to-person transfer capabilities to more financially underserved consumers around the globe," says Ed McLaughlin, chief emerging payments officer at MasterCard. "MasterCard, eServGlobal, and BICS each brings its own unique contribution to the newly formed entity. Collectively, we have an opportunity to improve people's lives."
MasterCard will own a controlling share of the HomeSend joint venture.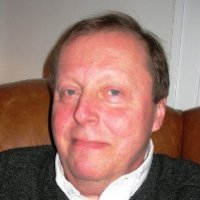 Latest from John Ginovsky
back to top