MasterCard issues pay card standards for issuers and employers
Guidance seeks to ensure employees understand choices and are able to take advantage of benefits
MasterCard released new standards designed to help employees take full advantage of the benefits of having their paycheck electronically deposited onto payroll cards.
The payroll card standards require employers and payroll card providers to offer cardholders greater insight on how to access their pay through educational resources and increased transparency of any fees. Additionally, the standards ensure the employee has a fee-free way to access their pay and check available balances.
"Payroll cards serve as one way to bring the traditionally underserved into the financial mainstream," says Ron Hynes, group executive, Global Prepaid Solutions, MasterCard. "These standards will help ensure that employees not only understand the choices available, but allow them to take advantage of benefits like direct deposit, online shopping, and bill payment that had not been traditionally available to them."
MasterCard developed the new standards in consultation with its customers and partners, as well as community organizations through its Master Your Card and Master Your Card: Oportunidad public education programs. In the course of this six-month process, the collective group worked with a wide variety of community organizations—ranging from national Latino, African American and labor groups, to local community groups that represent a high percentage of members who are financially underserved.
All new MasterCard payroll card programs will need to meet these standards by July 1. Existing programs will have until Oct. 1 to make any necessary adjustments.
The MasterCard payroll card standards address:
• Choice: Employees can choose how they are paid—card, direct deposit, or other means, as required by law.
• Full pay: Payroll cardholders can access their full pay for free at least once per pay period.
• Free access: Free and easy access to account balance information online or via mobile.
• Peace of mind: Coverage by MasterCard's Zero Liability guarantee against fraudulent use and the ability to freeze a lost or stolen card and have funds reissued on a new card.
• Simple disclosure: A new, easy-to-read disclosure table will outline the services and fees associated with the card.
• Consumer education: Payroll providers must provide employers and their employees with resources to help them understand the features and benefits of their payroll card, such as MasterCard's Your Money Smarter program.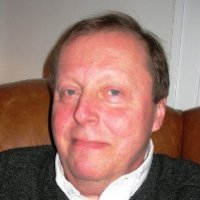 Latest from John Ginovsky
back to top