Little progress in recruiting female CEOs
Top women leaders amount to less than 5%
S&P Global Market Intelligence, formerly S&P Capital IQ and SNL, is the premier provider of breaking news, financial data, and expert analysis on business sectors critical to the global economy. This article originally appeared on the SNL subscriber side of S&P Global's website.
By Kiah Lau Haslett and Gaurang Dholakia, S&P Global Market Intelligence staff writers
The slim roster of female CEOs at U.S. banks underscores the need to build a more robust talent pipeline to meet growing calls for greater gender diversity in companies' C-suites.
In 2013, 38 women held the CEO spot at U.S. public banks. Fast forward five years and several shareholder resolutions demanding greater diversity in public company leadership, and that number has increased by two.
This slow pace of change comes as U.S. investors pay increasing attention to environmental, social and governance issues such as gender diversity. BlackRock Inc. recently pressed companies with fewer than two female directors about their plans to increase their boards' diversity, and the nation's biggest banks recently disclosed their gender pay gaps in the face of investor pressure.
Where progress has been made
Women have made some strides in leadership at the nation's largest banks. JPMorgan Chase & Co. CFO Marianne Lake is a rumored potential successor to Chairman and CEO Jamie Dimon; Lake started her career as a chartered accountant and worked her way up through the ranks of the bank. And at the start of 2018, Elizabeth Duke, a former member of the Federal Reserve Board of Governors, became Wells Fargo & Co.'s first female board chair.
But the 40 banks with female CEOs in 2017 represented just 4.31% of the industry, according to an S&P Global Market Intelligence analysis of the 928 institutions where officer information was available. This pool shrank from 1,138 banks in 2013, thanks to continued consolidation in the industry. Most of the industry's female CEOs lead banks with less than $1 billion in assets.
"It feels risky"
Diversifying boards is an important step toward recruiting a more diverse suite of executives, a recent report by shareholder advisory firm Glass Lewis asserted.
"Board diversity trickles down," Glass Lewis wrote, citing a study that found a positive correlation between a high number of women on a company's board and a high number of women holding senior posts at the company.
Laurie Stewart agrees that changing board composition is an essential part of moving the diversity dial in a meaningful way. Stewart has been president and CEO of Sound Financial Bancorp Inc., a Seattle bank with about $645 million in assets, since 1989. She was the board's runner-up candidate to lead the company and was offered the job when the first candidate, a man, found the small bank to be a poor fit.
"We'll talk about … inclusion and diversity, but as long as most boards are composed of white men—as many are—it becomes increasingly hard to pick that different candidate because it feels risky," Stewart said in an interview. "Until we diversify boards, I think it will be difficult to continue to diversity the C-suite."
Other female CEOs are targeting women early on in their careers to help prepare them for the C-suite.
Susan Still is president and CEO of HomeTown Bankshares Corp., a Virginia-based community bank with $550.3 million in assets. At HomeTown, Still has assembled a management team that has near gender parity. The bank has an executive team of two women and three men and a senior management team that is half female. To achieve this, Still said she recruited women from her network to join the bank then encouraged them to pursue opportunities in areas like the commercial unit that may be outside of their comfort zone.
"Sometimes I think women have to be careful about not getting too comfortable," said Still, who began her banking career as a teller before moving into credit analysis for a regional bank. She joined the group of bankers that started HomeTown in 2005 as chief lending officer and was named president and CEO in 2008. "You can't expect to be a leader and continue to move up in the ranks if you're not willing to step out of the comfort zone," she said.
Beyond the bank teller
It was only in recent generations that women began pursuing careers in banking at all. When they did, it was often as bank tellers or other nonrevenue producing positions such as marketing or human resources.
That trend continues today. There were 306,000 U.S. employees with the job title "teller" in 2017, and more than 85% of them were women, according to the Bureau of Labor Statistics. These numbers include some nonbank teller roles, such as money order clerks.
Both Stewart and Still said it is important to encourage promising female bank employees to pursue more prominent roles in revenue-producing areas that will cultivate leadership skills and could lead to greater promotions. Those efforts could help create a pipeline of talent that will prepare more women for leadership roles, and eventually for the top position.
Companies must also ensure they identify and address unconscious biases that could lead women to be assessed differently than men, cautioned Wendy Cai-Lee, the former head of consumer and business banking at East West Bank who left the lender in 2017 to start her own investment firm, Oenus Capital.
She recommends that companies identifying potential leaders use objective metrics-based approaches to assessing staff, rather than measures that rely on an evaluator's personal assessment. And, she said, companies should align salaries and career opportunities according to factors such as the quality of work and productivity rather than gender.
"If we can ... use consistent, equitable metrics to assess candidates regardless of gender, regardless of background — that will help," Cai-Lee said. "All the way from the board level to the hiring of the new analyst."
DEADLINE 4/24 Midnight: There's still time to nominate a future leader in your bank for the Banking Exchange "20 Under 40" competition.
This article originally appeared on S&P Global Market Intelligence's website on April 10, 2018, under the title, "In US banking, little progress in recruiting female CEOs"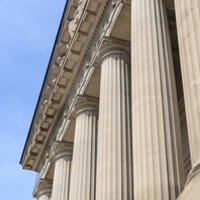 Latest from S&P Global Market Intelligence
back to top