How the PPP May Change After Trump Signs Extension
Senators are debating a further, more targeted version of the successful Paycheck Protection Program
|
Written by Banking Exchange staff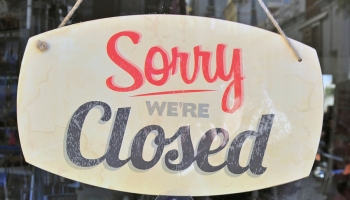 US policymakers are discussing changes to the Paycheck Protection Program (PPP) to make it more targeted, following the extension of the aid package through to August 8.
The PPP support package was due to expire on June 30, but on President Donald Trump approved an extension to the program on July 4. Companies now have until August 8 to apply for a share of the $131 billion still available.
Speaking at a Senate hearing last week, Treasury secretary Steven Mnuchin said some companies would require more support to help them navigate the COVID-19 pandemic. However, he added that the next round of support would need to be targeted towards specific industries that have particularly suffered, such as hotels and restaurants.
Members of the Senate have also been debating a 'Prioritized Paycheck Protection Program', or P4, to provide more support but with stricter eligibility criteria.
Introduced to the Senate on June 18, the P4 Act would authorize more PPP lending to companies with up to 100 employees that have already applied for a loan under the program. Companies applying must demonstrate a revenue loss of 50% or more, according to a Senate Small Business Committee press release announcing the bill.
New Hampshire Democrat senator Jeanne Shaheen said: "PPP has been the lifeline that has kept many small businesses from going under. Yet, revenues for many small businesses are still at unsustainable lows and a second loan is needed as soon as possible.
"The economic fallout from COVID-19 has been an existential threat to our nation's small businesses and Congress cannot let up in its efforts to get them get through this crisis."
JP Morgan Chase facilitated the highest total value in PPP loans as of June 30, data from the Small Business Administration (SBA) shows.
The bank processed 269,424 loans with a total value of $29.1 billion – equal to 4.4% of the $660 billion allocated by the US government to help small businesses.
Bank of America processed more loans than any other bank, facilitating 334,761 applications. Three other banks – Wells Fargo, US Bank and Cross River Bank – processed more than 100,000 loans.
The SBA has also made available information relating to all of the 4.9 million loans made under the PPP, including the amounts borrowed and – for loans of more than $150,000 – the name of the borrowing company.
The latest data also revealed that the program had supported a significant proportion of the total small business payroll in each state. In Florida and Hawaii, the PPP covered 96% of small business payroll, while in Utah, South Dakota, Nebraska, Idaho, Kansas and North Dakota it covered more than 90%. The lowest level of any state was in Virginia, where the PPP accounted for 72% of small business payroll.
back to top