Midwest M&A heating up in metro areas
But deal outlook trends down in more rural midwestern markets
S&P Global Market Intelligence, formerly S&P Capital IQ and SNL, is the premier provider of breaking news, financial data, and expert analysis on business sectors critical to the global economy. This article originally appeared on the SNL subscriber side of S&P Global's website.
By Chris Vanderpool & Kelsey Bartlett, S&P Global Market Intelligence staff writers
With a string of recent deals, Midwest banks are still bolstering their presence across the region—covering ground outside of their legacy footprints.
However, with most deals in growing, metropolitan markets, the fate of the region's smaller, more rural financial institutions is up in the air. More than halfway through 2017, most Midwestern states are not on track to achieve the same number of deals as in 2015 and 2016, raising questions about how much more consolidation is possible in the region.
In an interview, Horizon Bancorp Chairman, President, and CEO Craig Dwight said the company, which has become a serial acquirer in the region, "loves Midwest values."
"There's still a lot of opportunities for us," Dwight said. "There's some good core deposit franchises, unemployment continues to be fairly low in the markets that we're in, [and] there's good places to do business."
"The economies are doing well and growing," he added. "Those are the dynamics that we like, and I think [that] is probably attracting others into that space."
On June 14, the Michigan City, Ind.-based company announced it will buy Midland, Mich.-based Wolverine Bancorp Inc., intensifying its focus on lucrative Michigan markets following a series of Indiana deals.
It also comes less than a month after the company announced a $32 million acquisition of Lafayette Community Bancorp of Lafayette, Ind. Executives called the deal a strategic move that will connect branch locations from northern to central Indiana, following three 2016 deal completions in the state.
Dwight said the company will continue to look for deals in Indiana and Ohio, as well as Michigan, where there have been fewer acquisitions than in states like Illinois.
"The attractiveness of the three states is that they're well-run states from a business perspective," Dwight said. "They have good talent and good education systems. And there's not a lot of speculative markets in these states like in Florida, Arizona, and California. We don't have the volatility in real estate that they do."
Moline, Ill.-based QCR Holdings Inc. is also stretching its footprint in the region, with plans to acquire Guaranty Bankshares Ltd., based in Cedar Rapids, Iowa—the state's second-largest city. Executive Vice-President, CFO, and COO Todd Gipple said in an interview that an influx of millennials looking for jobs and affordable housing has bolstered growth in the area. Local communities in Iowa seem to be "driving a fair amount of new activity," he added, particularly in the Des Moines metro area, where there is an increase in new corporations.
Since 2015, the highest volume of Midwest bank deals have been in Illinois, Wisconsin, and Missouri. Now, it seems more bankers are expressing interest in Michigan markets, where there have only been 14 deals since 2015, compared to 47 in Illinois.
Grand Rapids-Wyoming, Michigan, one of the nation's 100 largest metropolitan areas, saw the highest annual price surge in home prices in the first quarter of 2017, and Horizon is not the only bank capitalizing on a growing Michigan market.
In May, Grandville, Mich.-based Grand River Commerce Inc. completed a $14.4 million private placement. The company opened as a de novo in 2009. In an interview, Chairman, President and CEO Robert Bilotti said regulatory scrutiny following the financial crisis was "more than tough," but that West Michigan's booming economy, and the amount of consolidation in the area, gives the company a competitive advantage.
"Grand Rapids is probably the premier growth city in the Midwest right now. It's a really dynamic market," Old National Bancorp President and COO James Sandgren said in an interview. "You've got a number of very wealthy families that own businesses in that community that have been willing to invest in the downtown, in community and a lot of public and private partnerships."
"It's not slowed," he added. "There's a lot of new construction of multifamily and residential housing. A lot of people are moving into the area, just for quality of life and job opportunities."
The $14.87 billion company completed a number of deals throughout the Midwest to cross over the $10 billion asset threshold. Sandgren said the Midwest "doesn't have the crazy highs and lows that you sometimes see on both coasts," which has led to consistent, quality earnings for the company.
"For us, it was really a strategic play," Sandgren said. "We were moving into higher-growth markets. Our legacy footprint really was the southern part of Indiana and Western Kentucky, and even southern Illinois. As we've looked at some of the market dynamics, we got into markets like southern Michigan."
Sandgren said Louisville, Ky., Madison, Wis., and Milwaukee offer similar growth opportunities as Grand Rapids.
"We feel good about where we are," he said. "We're still looking at deals. We don't feel compelled to do anything, but if there is the right deal at the right price around our current footprint, we would take a very hard look at it. We can see ourselves growing to $20 billion, plus or minus, through M&A."
The market is not overheating, Sandgren said, though he believes there are more buyers than sellers in the space. He said regulatory burden, combined with an uptick in tangible book value following the November election, has led many small banks to consolidate.
"If reform comes out and it's meaningful for smaller community banks, maybe it makes it a little bit more palatable for them to stay independent," Sandgren said. "But until that happens, it's hard to tell."
On the other hand, Randy Dennis, president of DD&F Consulting, said the vast number of small, rural banks are not attracting the same level of buyers.
"What are you going to do with these little banks, $100 million or $150 million in rural ... pick a Midwest state … Missouri, Kansas, Iowa. What are you going to do with that charter? Who is going to buy it? It's got to be somebody who has a vision."
He said smaller, rural banks need to find ways to collaborate, or risk being bought by credit unions.
"Banks look at these things in these rural markets and think, 'Why would I want do that?'" Dennis said. "And these credit unions look at it and go 'That's our people'."
This article originally appeared on S&P Global Market Intelligence's website under the title, "Midwest M&A heating up in metropolitan areas"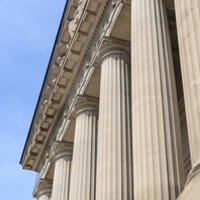 Latest from S&P Global Market Intelligence
back to top