New banks on horizon?
De novo activity thaws as "idle talent" returns to bank industry
S&P Global Market Intelligence, formerly S&P Capital IQ and SNL, is the premier provider of breaking news, financial data, and expert analysis on business sectors critical to the global economy. This article originally appeared on the SNL subscriber side of S&P Global's website.
By Kelsey Bartlett and Zain Tariq, S&P Global Market Intelligence staff writers
De novo activity is picking up across the country, with industry veterans finding opportunities in market gaps left by a decade of community bank consolidation.
Since March 15, two groups in Florida—Tarpon Coast Bank and Gulfside Bank—have filed for deposit insurance. A group in Michigan filed an application in hopes of opening MiCommunity Bank, which would be the state's first new bank since 2009. Each de novo is being led by former executives of acquired institutions. In North Carolina, once-prominent bankers recently announced they are returning to the industry, citing the need for locally owned banks.
Talent seeks natural outlet
Peter Moriarty, president and CEO of consulting firm TTG Inc., said it makes sense that "idle talent" is searching for opportunities. Consolidation, combined with the perception of an easing regulatory environment, could be pulling bankers back into the business, he said.
"When you have good talent in a bank that's sold ... that's the kind of group you see going after de novos, if they're ambitious that way," Moriarty said.
Todd Katz, former president and a founder of Punta Gorda, Fla.-based Calusa Bank, plans to open Tarpon Coast Bank in Port Charlotte, Fla., where he is the proposed president and CEO. Katz was under a noncompete agreement for two years, and he did not plan to go back into banking when Calusa Bank merged with Dunedin, Fla.-based Achieva CU in 2015.
However, Katz said he felt there was room for a community bank in the area, and that, following President Donald Trump's 2016 election, other bankers had said the tone of "regulators in the field" was changing.
Rob Farr is the proposed president and CEO of Bloomfield Township, Mich.-based MiCommunity Bank. He is a founder and the former president and CEO of Birmingham Bloomfield Bancshares Inc., which was acquired in 2017 by Ann Arbor, Mich.-based Bank of Ann Arbor.
Farr said the regulatory environment was a major factor in his former bank's decision to sell. It at least "doesn't appear like the regulatory burden is going to get worse," he said.
"In southeastern Michigan, there were 22 community banks 10 years ago," Farr said. "Today there are six. I think there definitely is an opportunity there." He said MiCommunity plans to grow the bank organically in southeastern Michigan and may eventually look for M&A opportunities in mid-to-northern Michigan.
Dennis Murphy, the proposed president and CEO of Gulfside Bank in Sarasota, Fla., said consolidation in the Sarasota and Bradenton, Fla., markets has left ample room for a new community bank. "We literally have one locally owned community bank," he said in an interview. "In most periods, this area has supported between 10 and 15."
Murphy is a former executive vice president and senior lending officer at Sarasota-based Gateway Bank of Southwest Florida. The bank sold to Winter Haven, Fla.-based CenterState Bank Corp. in 2017. The bank's proposed chairman, Tim Clarke, was an organizing director of two former Florida banks.
The hurdles
Jeffrey Adams, a managing director at investment banking firm Banks Street Partners, said he is still skeptical that the environment is conducive for a "de novo wave."
"We still have a tremendous number of banks in the United States," Adams said. "Not only that, with the emergence of financial technology, we've got a lot of other ways to meet our financial services needs as consumers and as businesses."
One major impediment is the upfront cost of raising and maintaining sufficient capital levels. The Federal Deposit Insurance Corp. requires an initial Tier 1 capital-to-assets leverage ratio of at least 8.0% through a three-year heightened supervisory period, which was recently reduced from seven years.
"I've talked to some bankers that say it's still too expensive to get back in the market," TTG Inc.'s Moriarty said.
Julie Hill, a professor at the University of Alabama School of Law, said that, for now, the people forming new banks have experience in the process and "just really, really enjoy the serial de novo." She anticipates more individuals will enter the space as the spread between "capital paid upfront" and "what you can get out of a bank if you sell it in 10 years" widens.
Farr, Katz and Murphy also pointed to capital requirements as one of the biggest hurdles for new banks.
"In a market like ours, it's a real obstacle," Katz said. "We have such a small market, you couldn't start more than one bank in a market like ours."
Farr said he expects more de novos to open in urban and suburban areas, but small, rural areas may be overlooked. "It looks like you need north of $20 million in capital," Farr said. "For that to be viable, you really need to be in a market where there are some growth opportunities to be able to put that capital to work fast enough."
The stricter standards are not necessarily a bad thing, Murphy noted. "You're not able to leverage your capital quite as much," he added. "Some would argue that's a good thing, and I tend to agree. ... You can still be profitable; you can still create good returns for your investors."
This article originally appeared on S&P Global Market Intelligence's website on March 28, 2018, under the title, "De novo activity on the rise as 'idle talent' returns to bank industry"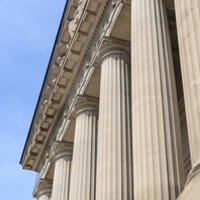 Latest from S&P Global Market Intelligence
back to top