Looking on as Cordray steps down
Compliance veteran gives her wish list
Richard Cordray will be leaving CFPB by the end of November. Nancy Derr-Castiglione examines how the Consumer Financial Protection Bureau developed and how she thinks it ought to change.
Richard Cordray announced to the CFPB staff yesterday, Nov. 15, 2017, that he will be stepping down from his position as Director of the Bureau by the end of the month. Now begins the intense speculation not only about who will replace him in that position, but what changes can we expect to see in the direction of CFPB as a result of the change, if any.
We all knew that this was coming fairly soon. Cordray's term was up in mid-2018, in just over six months. There is a lot of speculation that he plans to run for Ohio governor in 2018. The current administration is anxious to appoint a replacement.
Little doses of relief
There have been some small trends that have given the financial industry some sense of relief in terms of the compliance burden anxiety meter.
One was Congress' ruling to overturn the Arbitration Rule finalized by CFPB in October. Another was the downward trend in enforcement cases initiated by the bureau in 2016 and 2017. After public enforcement cases undertaken by CFPB peaked in 2015 at 179, the number has dropped in both 2016 and 2017—and the number of those contested or challenged by the respondents has increased.
Three key hoped-fors
What else can the compliance profession hope for with a change at the top of CFPB?
• Someone who will really hear the opinions and concerns of the financial industry.
I know someone who currently serves on the CFPB Community Bank Advisory Council. They say that Director Cordray does listen carefully to the council's perspective. But whether he understands what he hears, and relates to that perspective, is a different matter.
The bureau's primary constituency is the consumer and not the financial institution. But, many of the rules that have been issued over the past seven years have had to be amended multiple times, often several times before they even become effective, to clarify or correct or contain the damage caused by rules written without consideration of the consequences.
Want more banking news and analysis?
Get banking news, insights and solutions delivered to your inbox each week.
• Someone who is not publicity-driven.
Regulating by enforcement action is headline grabbing. It is more newsworthy and dramatic than the issuance of another financial regulation that isn't going to become effective for months.
• Someone who sets the rules—and plays by them.
In the ideal world, the regulators issue a proposed regulation, then issue a final rule after public comment. And then they give the industry a reasonable period of time to implement the new requirements. When new requirements are issued based on the announcement of enforcement actions the rulemaking process is completely bypassed.
My hope is that CFPB under a new Director—or, perhaps, given legislative change, a bipartisan commission—provides a balanced and moderate approach to consumer financial protection, which I think we need.
There are some abuses out there and some consumers are being harmed. But I don't necessarily think it's necessary to plow down the entire field in order to pull up a few weeds.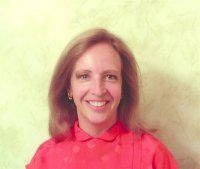 Latest from Nancy Derr-Castiglione
back to top